---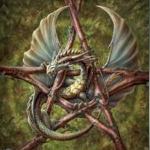 Jessi
Founder, Editor in Chief
Jessi is a married witch of two boys ages 13 and 7. She lives in Central Virgina with her Greenman and two sons. In her spare time she reads, writes, knits, sews, scrapbooks, and just about any other craft she can get her hands on. (She has crafter ADD). She is an eclectic witch that loves learning new things and working with all the different forms of the Goddess. She has an intense love of dragons and roses.
---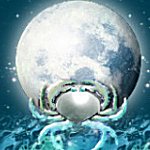 Sarah
Founder, Editor in Chief
Sadie is a married stay at home mom of three. She lives in Indiana with her husband and children ages 11, 4 and 3. In her spare time she writes, sews, bakes, knits (she has crafters ADD as well) and keeps her best friend and partner in crime sane.
---

Retrokali
Editor, The Pagan Spirit
Retrokali is a witch, mommy, bellydancer, wife, and collector of various hobbies, most of which she rarely has time to do. She lives in the U.S. with her husband, two kids, a pet snake and two cats. Following the path of a solitary eclectic she tries to be open minded with all religion, and to remember the most important thing is to please herself on her path. She has been an actively practicing witch since 1997, and involved in the esoteric arts since childhood.
---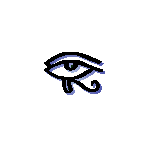 Angela
Editor, The Ethereal Pagan
Angela is an eclectic pagan residing in Western North Carolina. As an investigator for The Asheville Paranormal Society, she brings a blend of scientific technique and psychic ability to every investigation. When she isn't chasing the ever-allusive ghost she is busy finishing her accounting degree, boosting her career, and taking care of her husband & three children. In her spare time she blogs, knits and spends as much time as possible outdoors.
---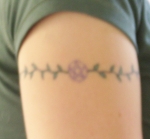 Wendy L. Hawksley
Author
Wendy L. Hawksley is a homeschooling mom, writer and genealogist currently living in South Korea with her husband and son. Her work has appeared in a variety of Pagan periodicals and the independent comic book, "The Necropolis Chronicles".
---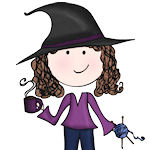 ComfyMom (Stacey)
Author
ComfyMom (Stacey) has been walking a pagan path since 1993. She has spent most of the time as a solitary practitioner but now is a member of a traditional Wiccan coven. She is currently a married, stay at home mom to two boys & is practicing for her future Crone life as the crazy cat lady with her 6 cats. She likes to spend her free time reading historic mysteries, crocheting and perfecting her favorite muffin recipes.
---

Lark Neville
Author
Lark has had all manner of jobs in and out of media, but the true calling of her heart is writing. She is currently working to establish herself as a short story writer and poet. She makes her home in Idaho where she has two cats: Ender and Phoebe. When she's not trying to avoid becoming the crazy cat lady down the street she enjoys reading, meditation, and a good movie.
---

JoElle 'Elfie' Martin
Author
Elfie is a fantasy writer, professional wanderer, and a believer in living life to the fullest. She claims Northern Nevada as a home, though in reality she lives where she happens to wake up (which could be any of the 48 lower states). She's been blissfully married to the same man for over a quarter century and they have a wonderful son and two adorable grandsons. Elfie believes in Living Green, Living Healthy, Living Happy and the force of Good.
---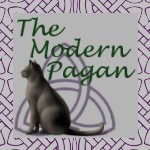 Randilin
Author
Randilin is a happily married father of two and grandfather of one. He has been a practice pagan for going on 15 years now and has followed several different paths along with. He brings with him a Canadian view from the frozen waste land that is Winnipeg, Manitoba. Between dressing in our parkas, holding circles with members of a local tradition and a small working group and work he works at becoming a professional writer and maintaining three different blogs. http://betweentheticks.blogspot.com my general interest and pagan blog. http://ourbodyhertemple.blogspot.com/ a new blog focused on weightloss and trying to bring a more pagan take on it and finally his webnovel http://www.carpearcanum.com
---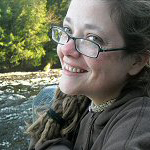 Lyon Mercaeant
Author
Currently residing in Southern Indiana but always on the move these days, I am starting over in life at 30 and am following the beat of my own drum wherever it leads. I'm a jack of all trades but master of none, practicing pagan for going on 13 years, sometimes solo, sometimes with found family. Baking, coffee, hiking and yoga are some of my favorite things, but ask me tomorrow and my answers will always be different.
---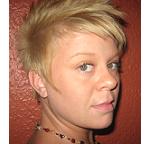 Lady Sarah
Author
Lady Sarah is a 27 year old married mother of 2 children. She was raised pagan and has been initiated for 11 years, ordained for 9, and have taught 3 covens, one of which she resides in today. She has a Bachelor's Degree in Geoscience and an Associates in International Studies. She does workshops and lectures monthly in Michigan and yearly in Ohio on everything from familiars and possession to stone tonics/crystal therapy. She has written several articles for pagan magazines and has had a pagan informational group on-line for 10 years.
---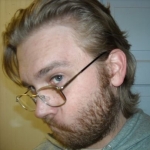 Ryan Sutton
Author
Coming from a strongly spiritual upbringing and following of Christianity, I'm now broadening my horizons by learning to blend an eclectic mixture of spiritual teachings into an effective whole, with an emphasis on Paganism. This brings with it many changes in my life, both welcome and uncomfortable at times. What better way to grow in myself than pushing beyond the boundaries of the comfortable? I'm a single father, a helpless romantic, and I enjoy spending as much time as possible in the great outdoors.
---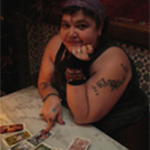 Carolina Gonzalez
Author
Carolina Gonzalez is a Witch, Tarot Reader, Herbalist and Crafter with 20 years of experience, specialized in Afro-Caribbean religions like Santería, Umbanda, Kimbanda, Voodoo and Hoodoo. She is also the owner of The Hoodoo Shop, an online/offline business dedicated to the crafting of ritual items and supplies, and an active blogger and online writer. She lives in the Canary Islands (Spain) with her husband.