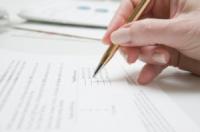 Whether you want to permanently join our staff, or just want to submit a single article, The Modern Pagan is happy to receive your submissions!
Currently we're accepting articles, artwork, and pieces of fiction for publication in November, December and January. We'd be happy to receive anything pertaining to the Sabbats that are due to happen in that time – Yule and Imbolc specifically.
At this time The Modern Pagan does not pay for articles submitted. We ask that your article be no more than 1500 words. If you're submitting a photograph or piece of artwork, please just put a URL for the image in the box for the article.
If you wish to join our staff, just fill out the form and one of our Editor's will contact you with more information!