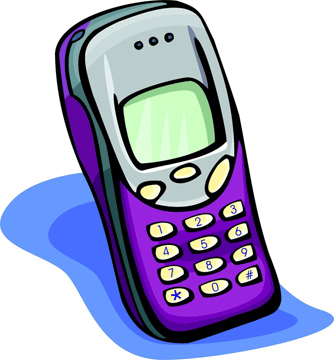 Here we are reading a site about paganism on the internet exchanging information and ideas.  While at the exact same time the majority of us slave over hand written Book's of Shadow.  I've known people to move major electronics out of the rooms before doing circle. I take my watch off and try and make sure my cell phone stay out of the circle.  It is as if we are scared that our magic and the energy we raise can affect or somehow damage these types of things. Have you ever damaged something electronic in circle?
What about turning things around?  Have you ever tried to use electronics in circle?  I don't just mean have something in the room, or wearing something, but actively using it as a focus, a talisman, or some other major part of ritual.  These items now are as much a part of our lives as a pendent and or tool that we might have used in some past life some past incarnation (We'll look at Reincarnation next week). For whatever reason it seems to be more acceptable to use these old tools in ritual but at the same time these newer tools are looked at differently.  As if they were somehow dirty or unable to receive that kind of energy.
Think about things for a moment you are getting up in the morning, preparing for the day, you head out the door for work, school, whatever else.  If you compare the things people are carrying I would wage that the majority of people have Cell Phones. These phones come in all shapes, sizes, and capability.  You might have a simple cell phone or maybe a powerful blackberry that connects you to the internet and beyond.  In many ways it has become a symbol of its own as well as a powerful tool.  Have you ever done magic on or with your cell phone?  It connects you so many different aspects of your life.  In a separation ritual you could delete the contact information of the person you separating from. The same thing could be done through other means of electronic contact, Facebook,  Myspace, Paganspace what your social networking site of choice. Electronic tools are a part of our life on so many levels that we might not be able to afford to ignore their potential as a valuable tool or target for magic. Yet so many of us do ignore it, are you one of them? If so why?
Back to the original point made in the first paragraph we slave over these hand written book's of shadow. Is there some reason not to move to the next logical step of note taking?  You answer my questions by typing so clearly you know how and you all have computers or at least access to them so that can't be the reason either.  Despite the easy with which we could switch from one style to the other so few of have, is it a matter tradition? Or is there some other reason that keeps us working with paper.